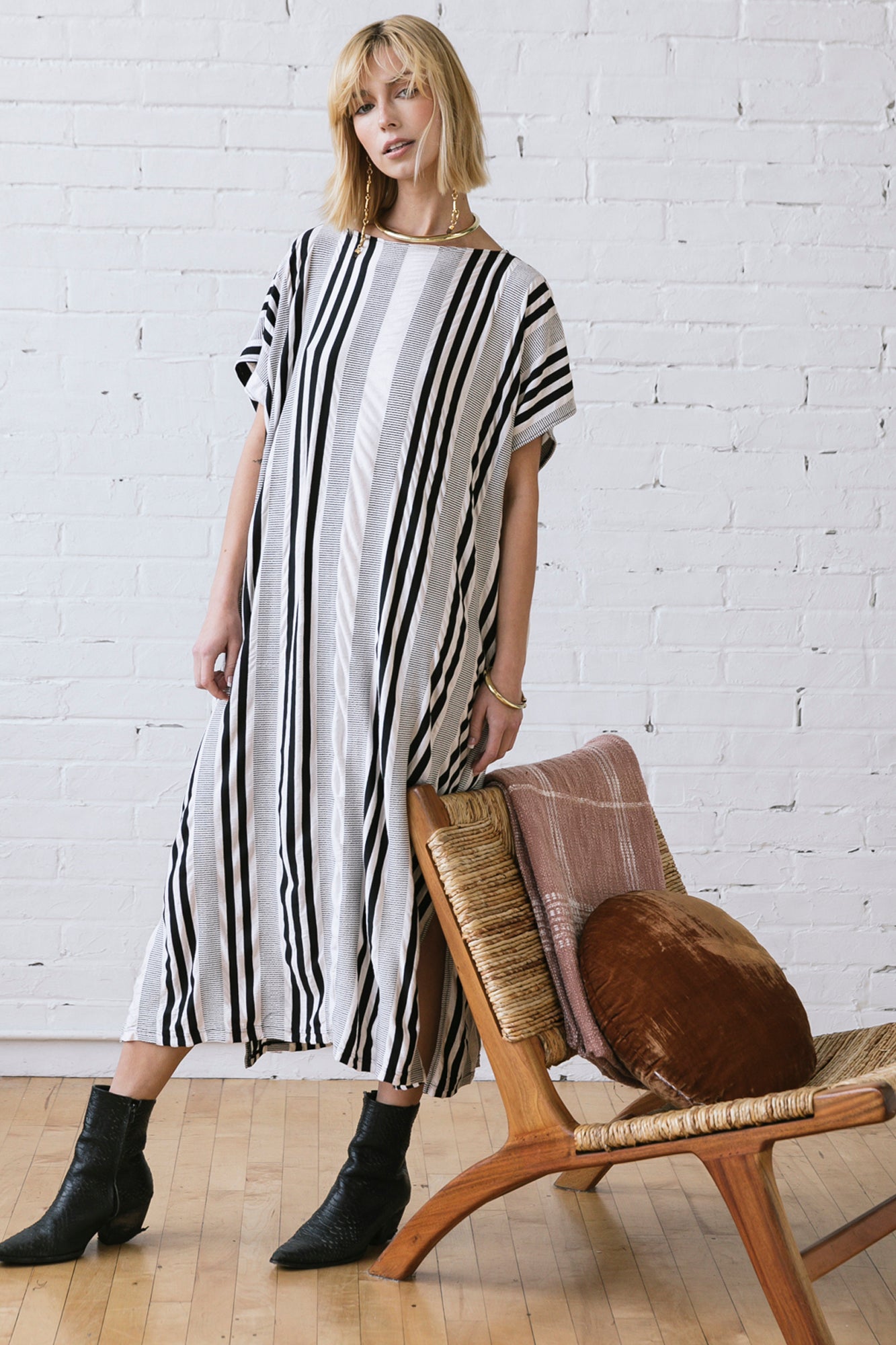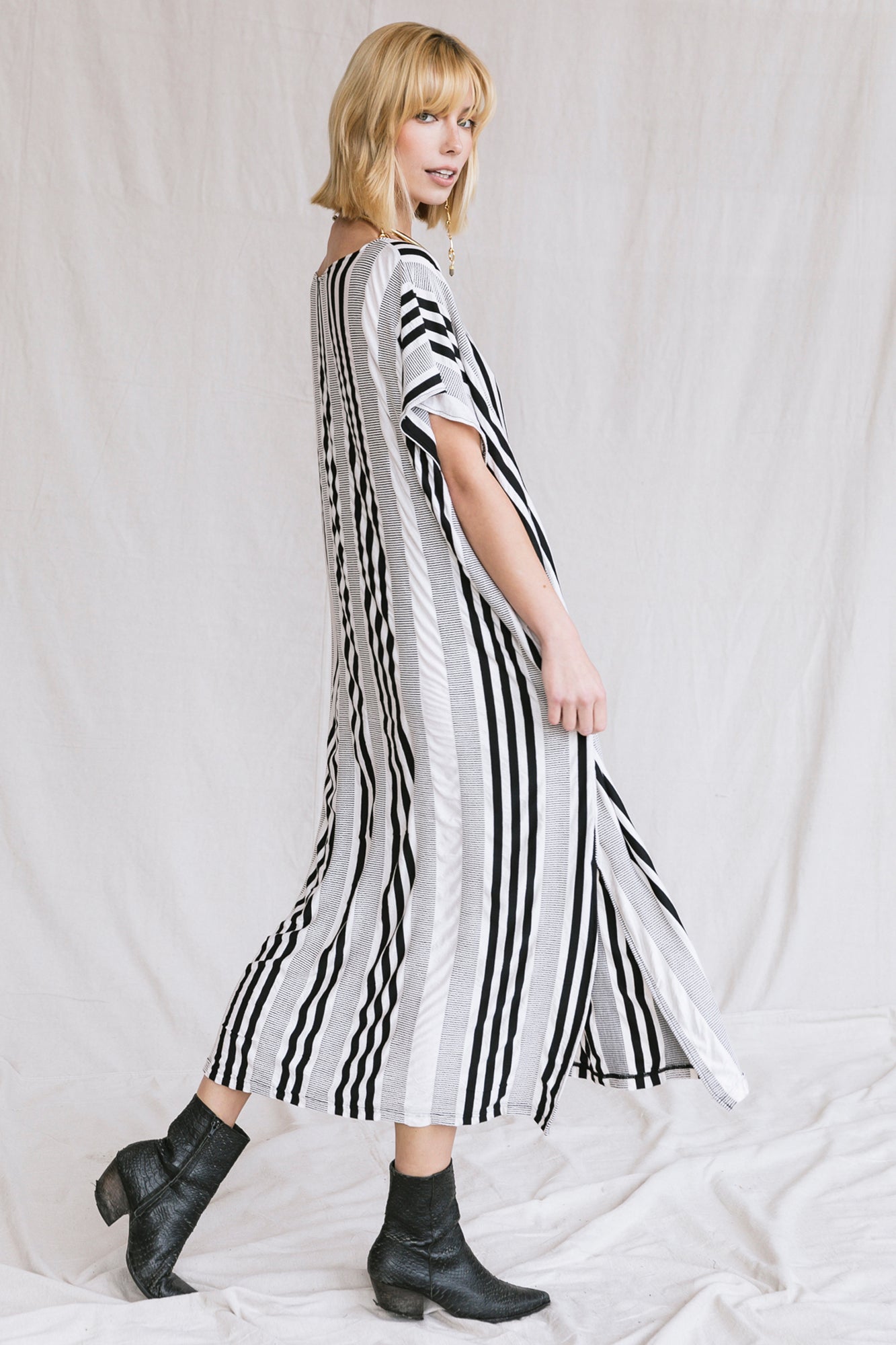 Stripe Kaftan
Made with a textured black and white stripe stretch rayon spandex.
Machine wash/hang or tumble dry
Easy to sinch in with a belt. Great beach piece, this fabric drys quickly. 
Versatile pieces can be dressed up or down with sandals or sneakers.
We are a small-batch line and have a limited amount of pieces, once this piece sells out it will not be made again.