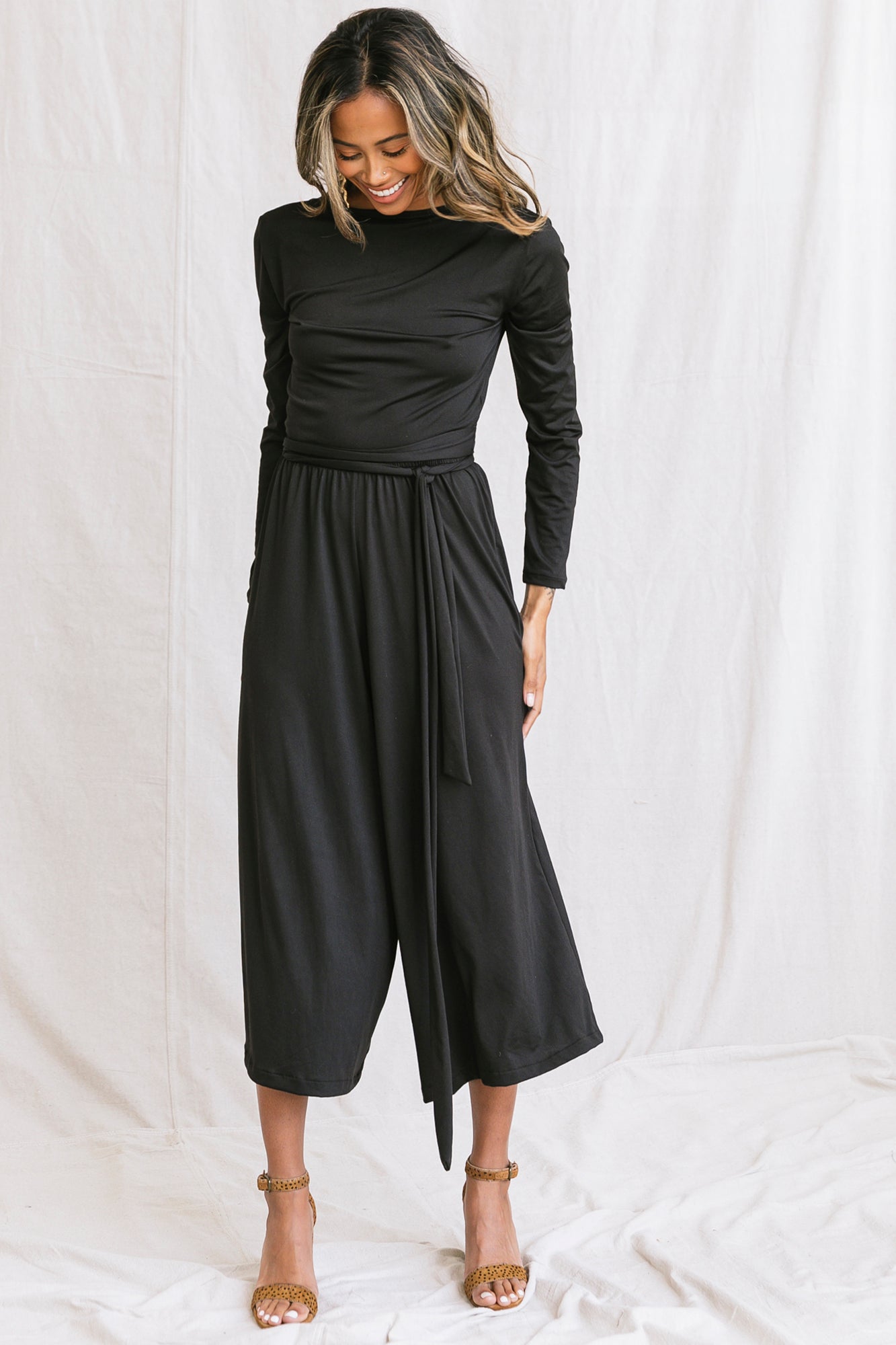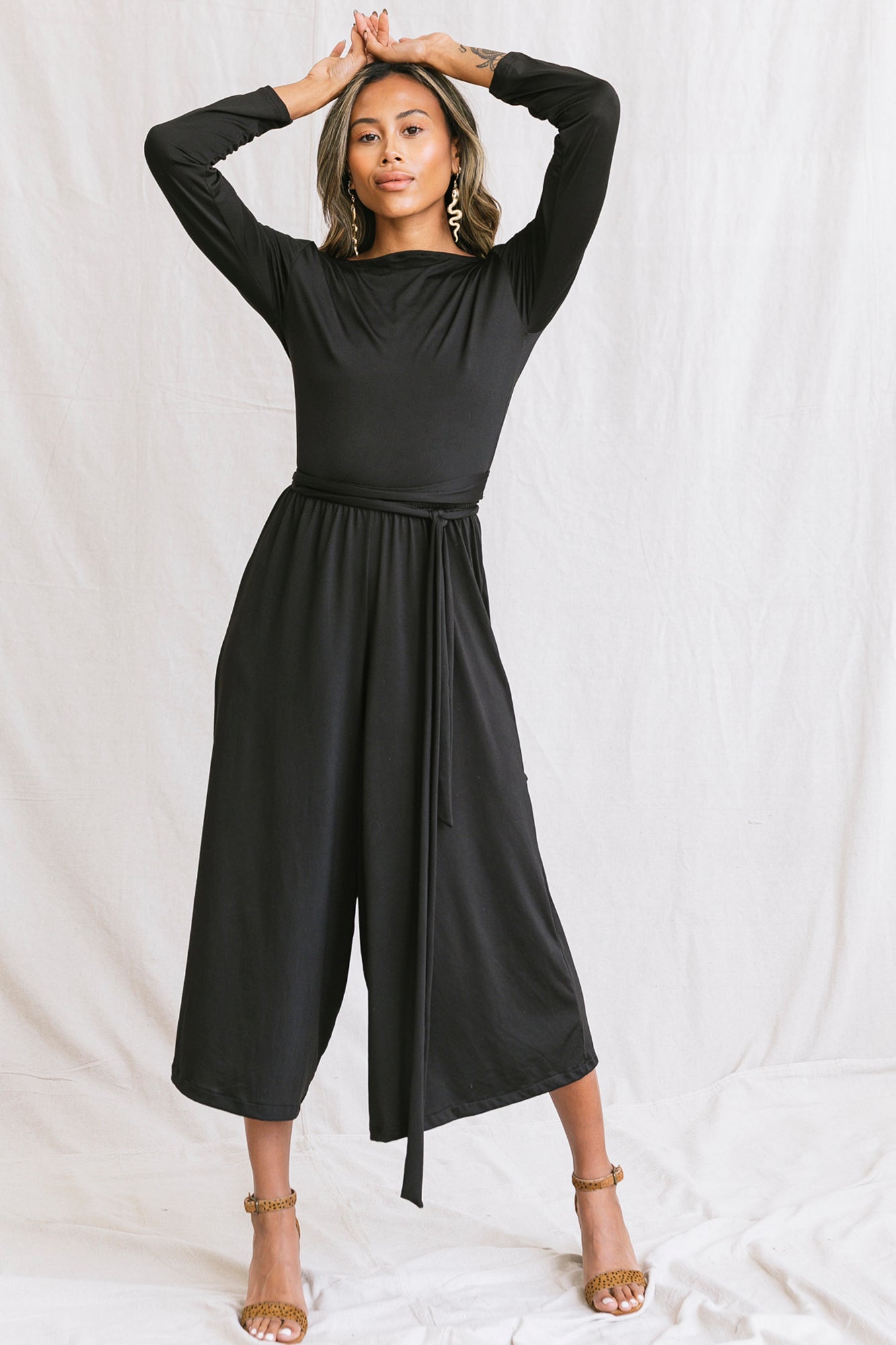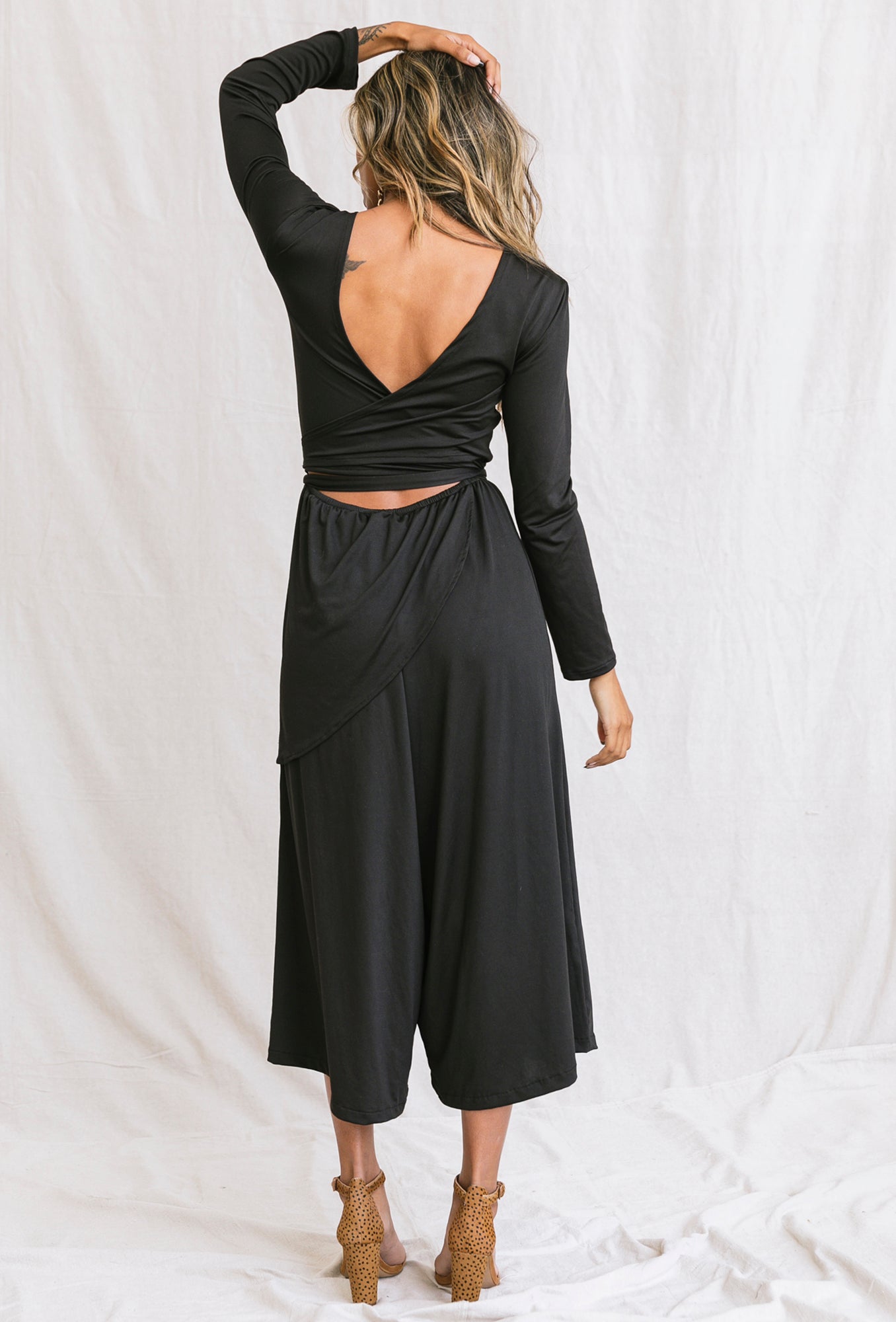 Breanna Wrap Jumpsuit
Made with soft stretchy rayon spandex. 
Machine wash and dry but if you want to keep longer best to hang dry.
Back crossed over and ties in front OR You can wrap in the front tie in back 
(2 options to wear) this is a versatile romper
You can go high neck and wrap in the back for a more conservative look OR
You can wrap in the front and go for a more alluring look 
We are a small-batch line and have limited amounts.