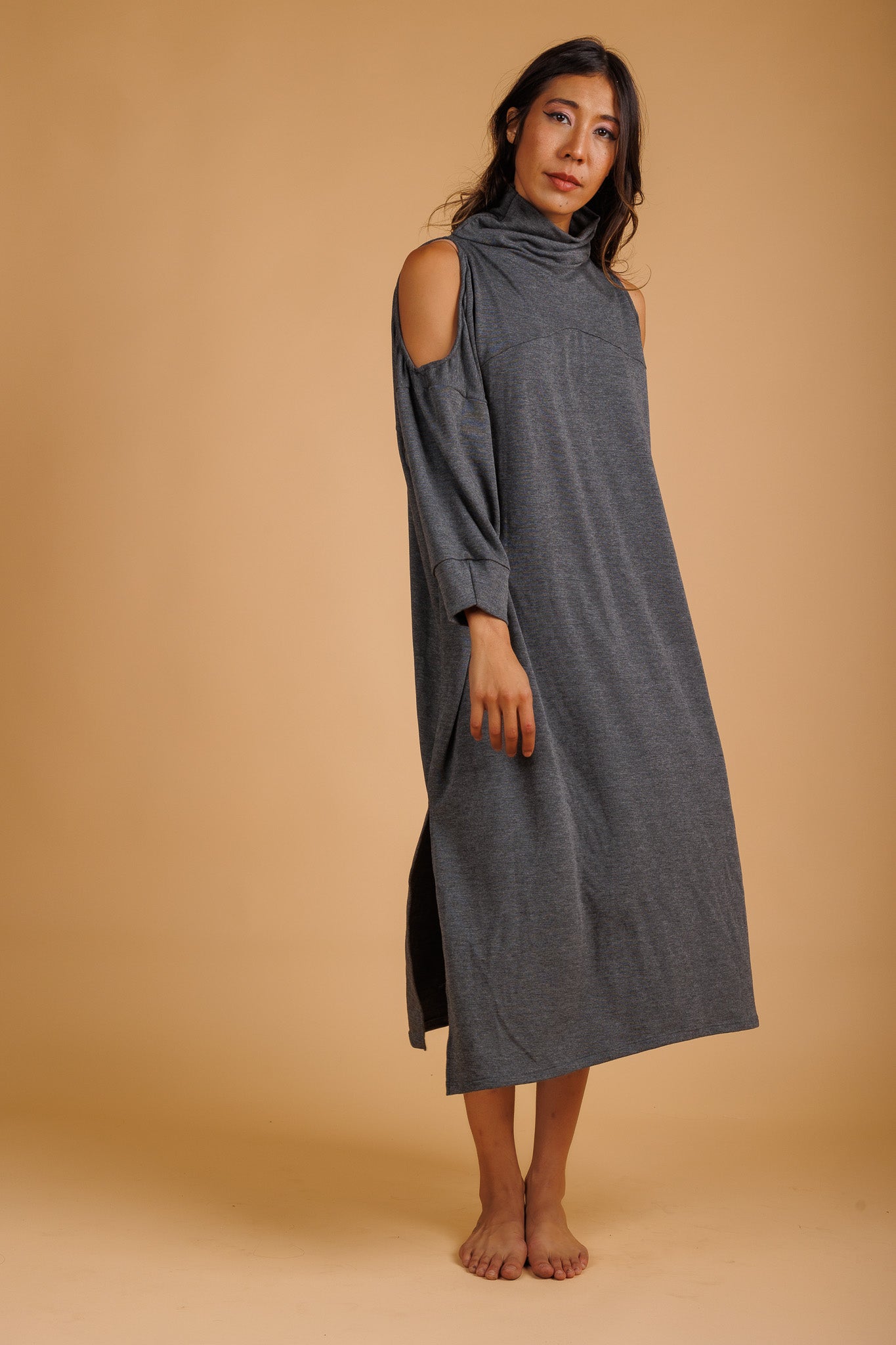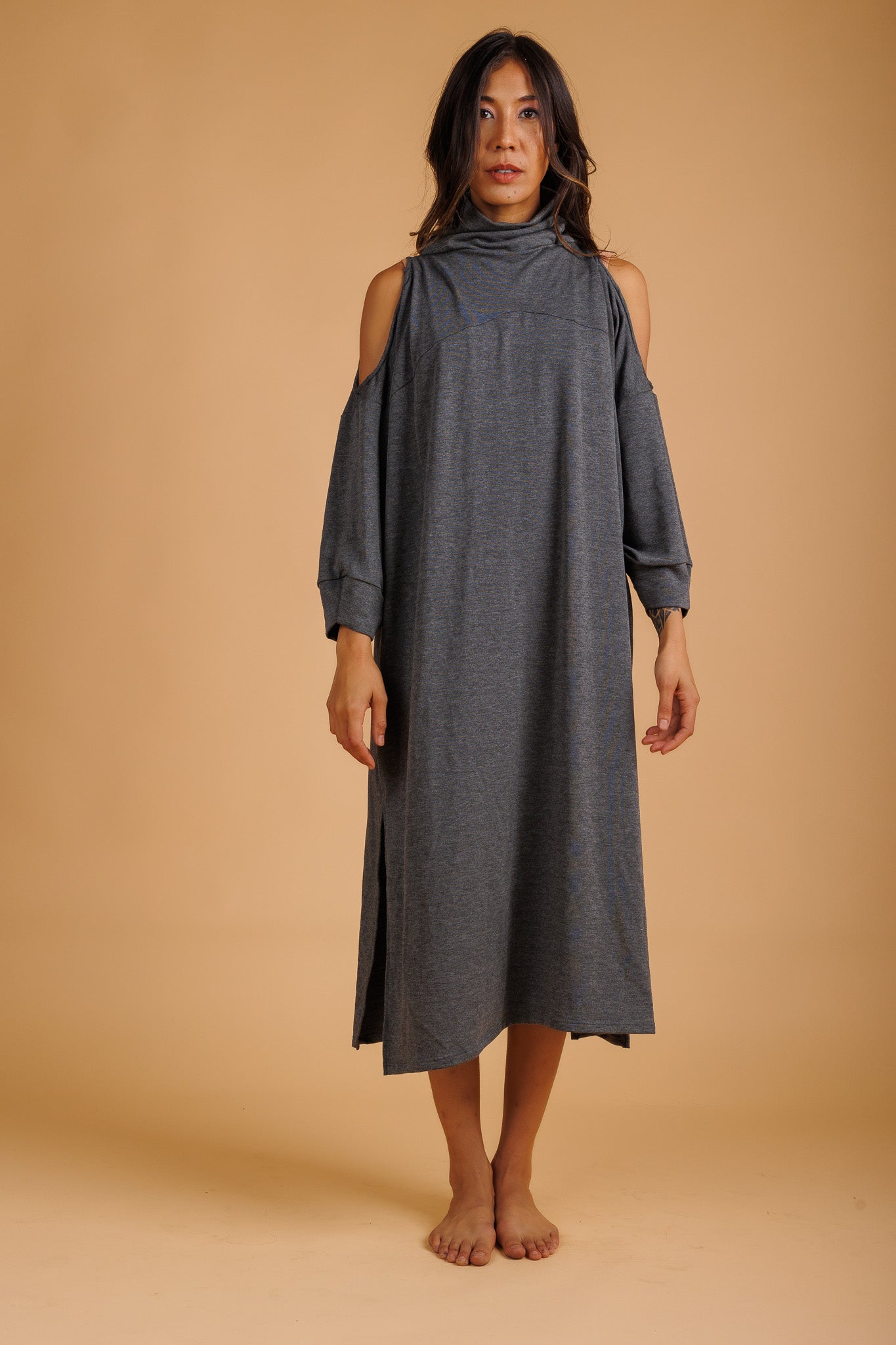 Alanna Sweater Dress
Turtleneck sweater dress with slits on the side.
Made with lightweight french terry.
Machine wash on cold/ Tumble Dry on cool or hang dry
Model is wearing s/m (style is oversized)
Turtleneck is 6 " high and circumference is 12 " around
The measurement from the top of the dress (starting at neckline under turtleneck) to the bottom of the dress is 47" long
Slits on the side are 16"
The sleeve is 14" long 
Model is wearing an s/m