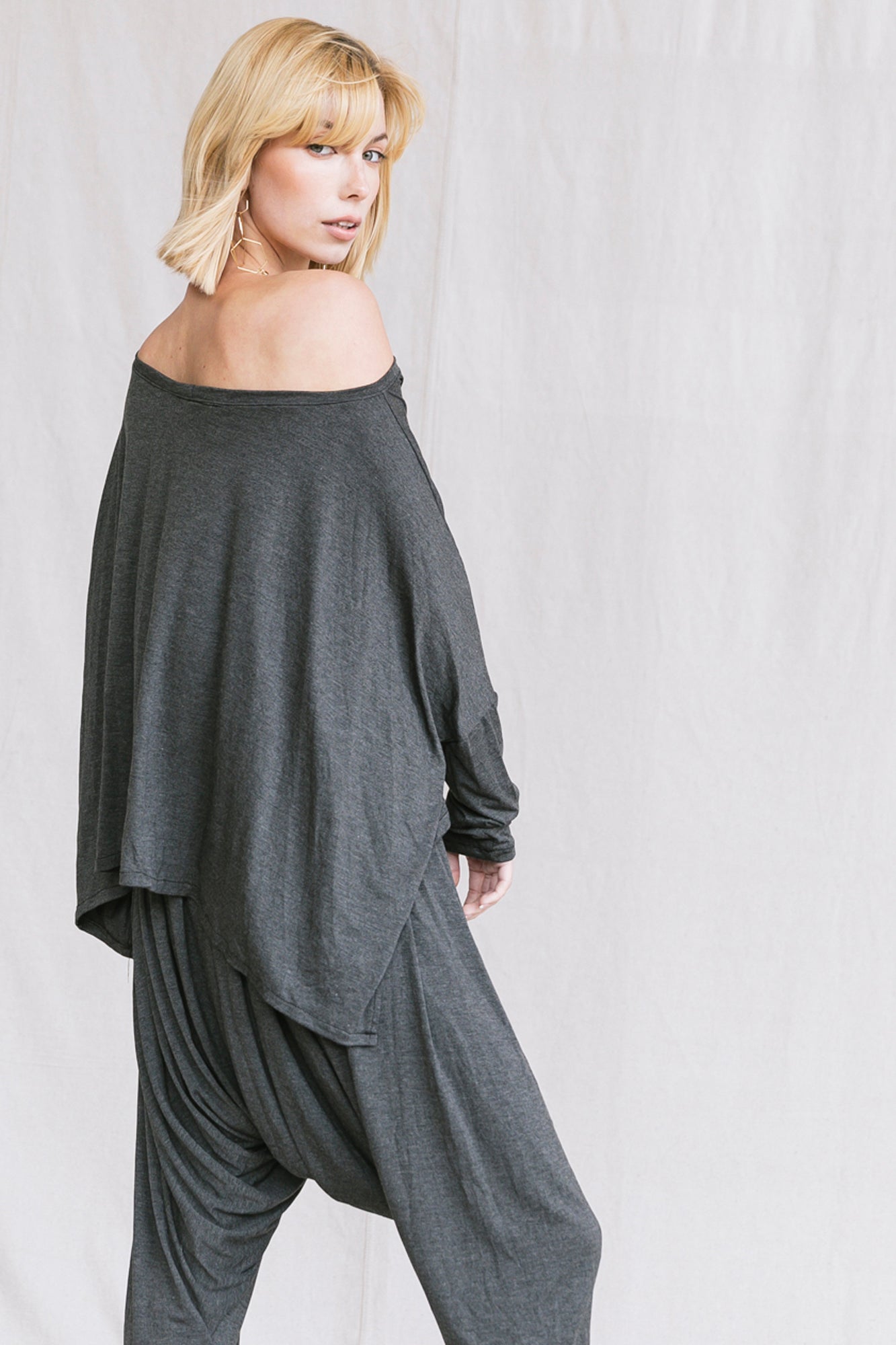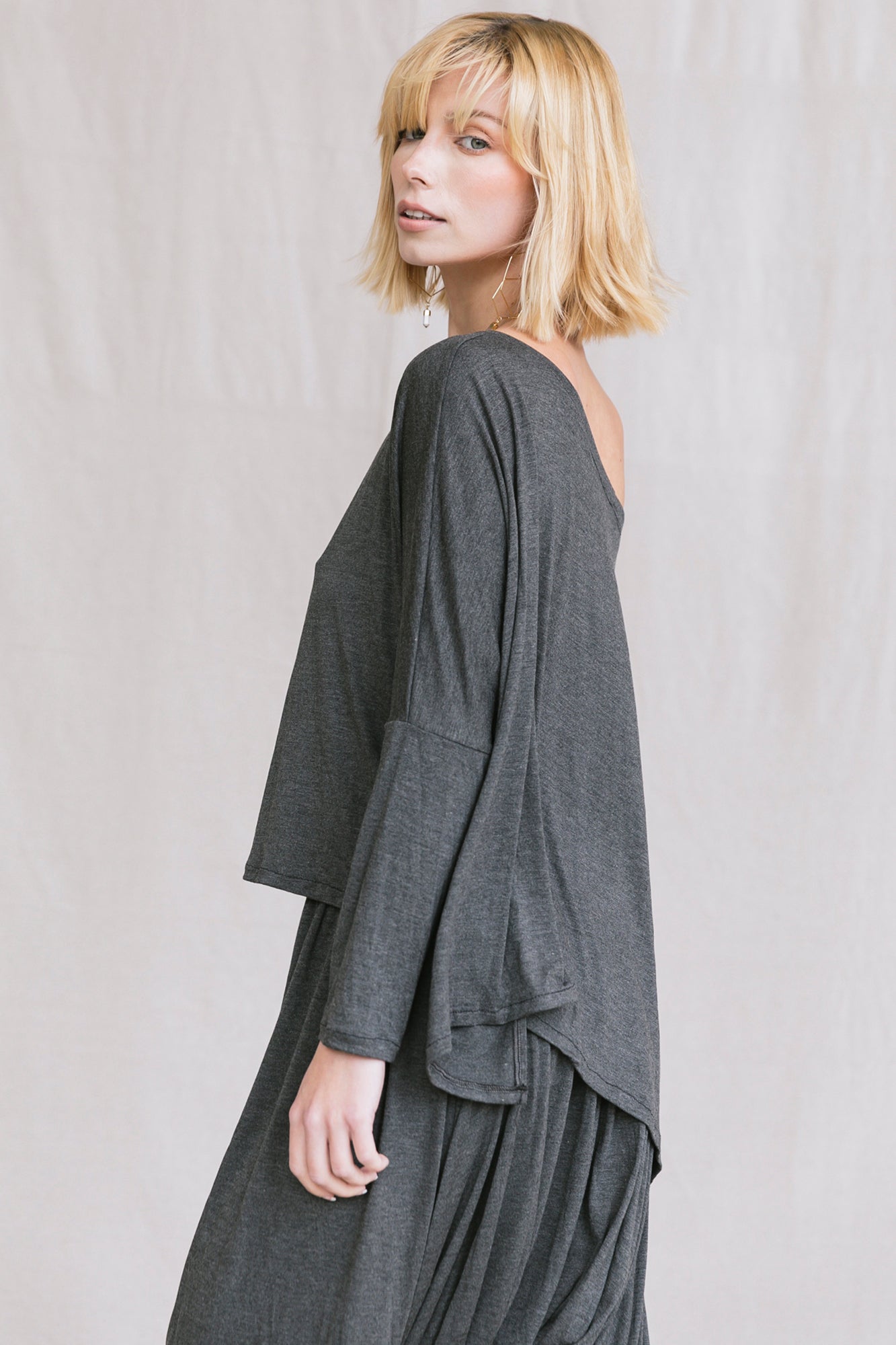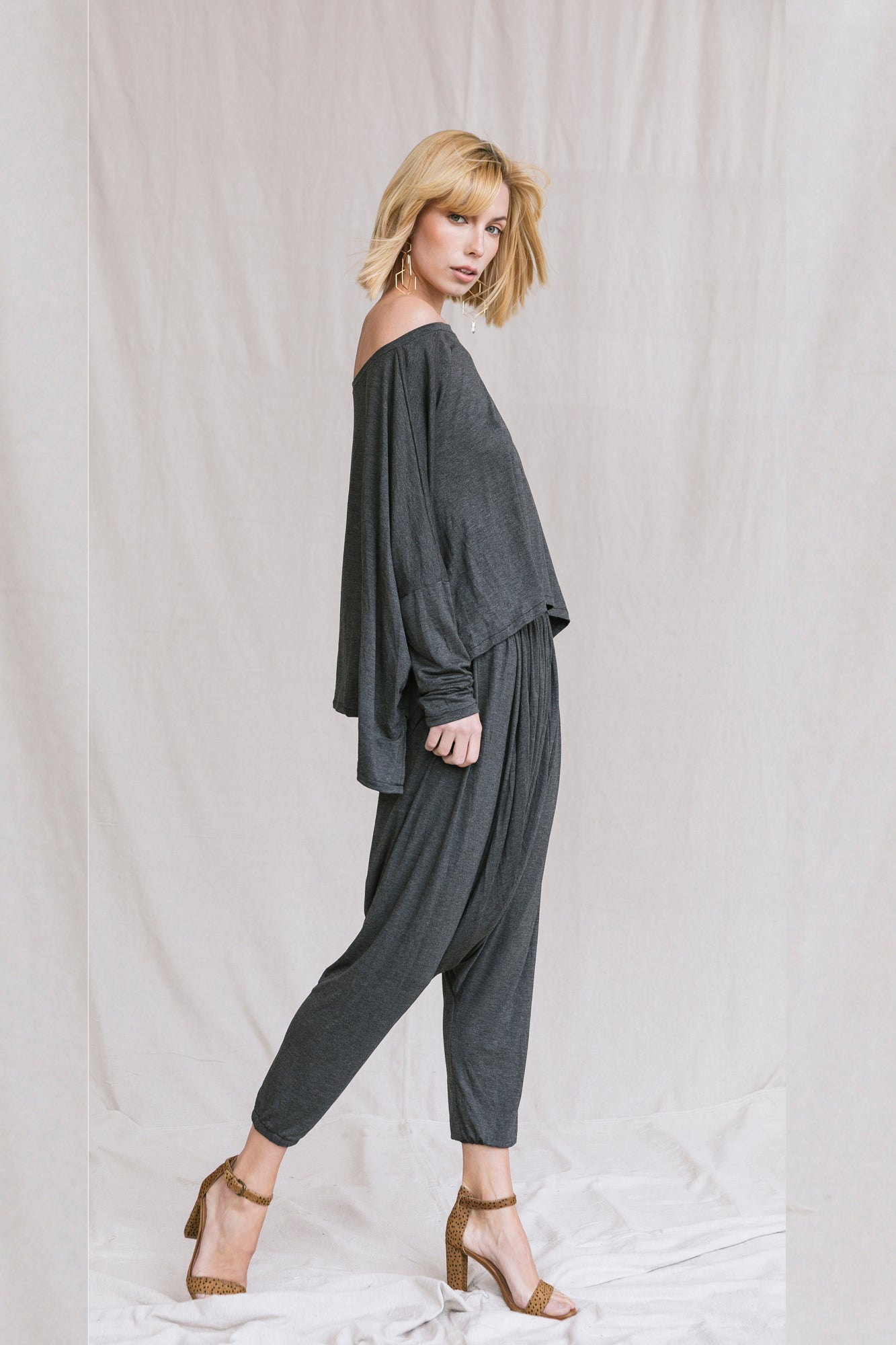 Willow Top
This low-key sexy top can be worn over the shoulder or on the top of the shoulders. Easy-to-wear batwing cropped top can be tucked in or worn cropped with high-waisted bottoms.
Made with a soft rayon stretch spandex
Machine wash and hang dry or tumble on low
Cuts off at the hips and hangs a bit lower in the back. Attached is a 15-inch arm cuff so you can pull up your sleeves when you need to.

Model is wearing s/m